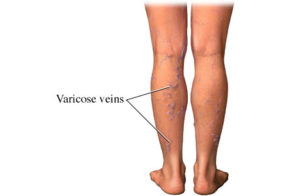 Varicose veins are not uncommon. In fact, they are growing in terms of how many people have them. In most cases, varicose veins are brought on by unknown conditions as well as factors such as the amount of pressure that builds up in the legs. This can be due to factors such as being overweight or obese. For individuals who are struggling with varicose veins, it may not be as important to understand the cause of them as it is to find treatment options. However, some people may have underlying causes that can be implications to their health.
Why Do You Have Varicose Veins?
People that are older, especially women, are more likely to develop varicose veins. If you are overweight or obese, you may also be at a higher risk of developing them. Some people develop them due to other conditions or diseases. For example, some congenital abnormalities can occur at the time of birth that can cause a weakening or loose vein. When this happens, it is more likely that blood will pool and create the varicose vein.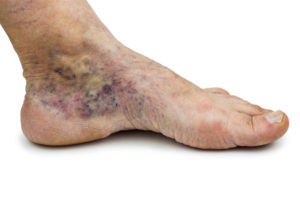 In addition to this, some people suffer from varicose veins due to inflammation. Inflammation can be caused by a variety of factors such as high blood pressure and high cholesterol. You may also be suffering from inflammation due to infections or other underlying diseases. When this is the case, it can lead to the development of weakening in the blood vessels, which can lead to varicose veins. In still other people, these veins can develop as a result of a blood clot. A clot can form at another location in your body's bloodstream and become lodged in this area, causing the bulging. This can become a life threatening situation and requires immediate attention.
If you are struggling with varicose veins, do not overlook the importance of turning to an experienced, specialized varicose vein doctor for proper diagnosis and treatment of the condition. You'll want to know what your treatment options are, but you may also need to know why you have these veins. It could signal another or otherwise connected type of illness or disease that could be impacting your health now or down the road. To learn more about your condition, contact the best varicose vein doctor in Manhattan, New York. Talk to our team about the options that are available to you today and what can be done.