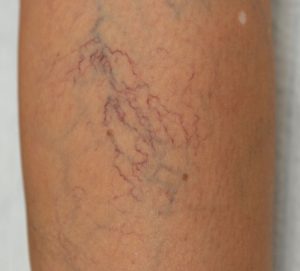 Spider veins are a form of varicose vein. If you have them, you may want to find a way to remove them. Though they tend not to be worrisome from a health standpoint, many people want a treatment for spider veins that will improve the look of the skin. Understand what these veins are, why they occur, and what can be done about them can give you the confidence you need when seeking treatment for them.
What Are Spider Veins?
Spider veins are very common. These are thin veins that tend to run in lines right under the skin. They tend to be red in color. They often look like a web network. What they are is much like this. They are a network of blood vessels that are located right under the top layer of skin. When there is a buildup of pressure in your veins, they can push outwards and become more visible like this. It's always important for individuals who have spider veins or any other type of varicose vein to seek out treatment for the condition especially if there is any pain. Spider veins tend to develop on the feet and legs, but can occur in other areas.
What Treatment Options Exist for Spider Veins?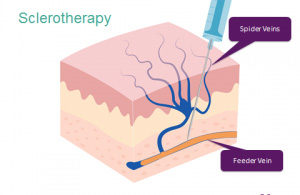 There are treatments available for spider veins. Sclerotherapy is one option. In this option, your varicose vein doctor will inject a liquid chemical into the vein. This creates scarring of the inside of the vein and, eventually, the vein fades away. A second option that is being used more commonly today is laser surgery. Energy is used from the outside to damage the vein. This prevents blood from flowing to the vein and, eventually, the vein simply fades away. There are no incisions and no scarring in this form of therapy. Both options are very safe and both can be done in your varicose vein doctor's office.
To find out what options are available to you for treatment of spider veins, seek out the help of your varicose vein doctor. You'll learn what your options are and what steps you can take to see improvement. To learn more about your needs, contact your varicose vein doctor in Manhattan, New York. Our team can help you to learn more about why you have spider veins and, if you do have them, what type of procedure might be right for you.
Call us today at 212-993-6133 to schedule an appointment with the best Varicose vein treatment doctor in New York City.