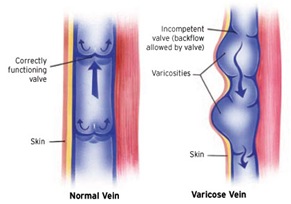 Thank you for visiting our new blog. We will be discussing all things related to our practice of vascular surgery specializing in diseases of the veins.
Dr. Chideckel is an experienced, board certified vascular surgeon whom has dedicated his career to the treatment of venous diseases. He is one of New York City's top authorities in treating vein problems. He performs both cosmetic and medical procedures to alleviate problems associated with veins. He is dedicated to helping patients by performing the most minimally invasive and the most effective treatments available.
The main goal of our treatments is to alleviate the symptoms of venous disease and improve the cosmetic appearance for our patients.
We treat all vein problems.
We treat all problems associated with veins. The most common problems that we treat are:
Varicose veins.

Spider veins.

Deep vein thrombosis.

Venous insufficiency.

Venous skin ulcers.

Reticular veins.
In future blogs, we will discuss in detail each of these problems.
Dr. Chideckel uses the most advanced equipment and procedures available in the treatment of varicose veins. The development of the endolaser has revolutionized phlebectomy procedures making traditional procedures for varicose veins almost obsolete. Dr. Chideckel is a pioneer and authority in the use of lasers is to treat varicose veins.
We perform the most advanced treatments for vein problems.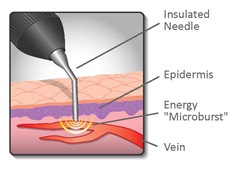 The most common treatments and services that we perform are:
Endovenous laser ablation of veins.

Venous ultrasound.

Ambulatory phlebectomy.

Sclerotherapy.

VeinGogh procedure.
In future blogs, we will discuss each one of these procedures in detail.
We hope you enjoy reading about venous diseases and treatments on our blog.
– Dr. Norman Chideckel and staff.