Endovenous Laser Ablation
When it comes to treatment for varicose veins, your first step is to find a doctor offering the most advanced treatment options available. A variety of options exist for treating this condition including endovenous laser ablation. Also called laser therapy for short, this treatment can be one of the most effective solutions for the treatment of varicose veins for many people.
What Is Endovenous Laser Ablation?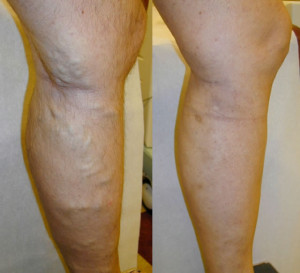 Endovenous thermal ablation is a newer method for treating varicose veins that uses a high frequency radio wave or laser treatment to create significant, localized heat to the area where the incompetent or varicose vein is located. The heat is applied using a catheter to close up the area that is impacted. The treatment helps to stop blood from flowing through these veins, but allows them to remain in place to minimize the amount of bruising or bleeding that occurs. This method is less painful and allows for a faster return to work and normal activities, but offers the same level of cosmetic benefit desired and sought through ligation and stripping methods.
Why Should You Consider Endovenous Laser Ablation?
The benefit of this procedure is to reduce the symptoms you are experiencing and to reduce the risk of a negative outcome from varicose veins, such as the development of blood clots. This particular method offers several key benefits including:
Treatment for larger, symptomatic veins is possible with this method as well as other types of varicose veins.
This method is safe to use and does not create much pain, unlike other methods.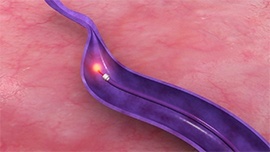 The procedure occurs in a hospital setting, but most patients will go home that day or the day after having the procedure.
There are fewer risks with this procedure than with others. While it maintains the same risks as any type of surgery, it is considered a very safe procedure overall.
Some people have side effects that include feeling tired for a few weeks, while others have minimal pain and bruising. However, side effects are less common and minor in most cases.
For many people, varicose veins pose a significant health risk and one that should not be ignored. If you have yet to see our varicose vein doctor in Manhattan, New York, now is the time to do so. When you come in to discuss your condition, you'll learn about the benefits of endovenous laser ablation on your specific condition. Call us today at 212-993-6133 or  Contact us via email.