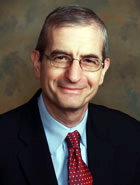 Welcome to Dr. Norman Chideckel's Vein Center. Dr. Chideckel is a board certified vascular surgeon that specializes in the treatment of venous disease.
Dr. Chideckel is one of the leading experts in New York City for the treatment of Varicose Veins, Spider Veins, Reticular Veins, Deep Vein Thrombosis (DVT), Venous Insufficiency, Venous Ulcers, and all related venous disease.
He performs procedures for cosmetic and medical treatments including Endovenous Laser Ablation, Ambulatory Phlebectomy, Sclerotherapy, Venous Ultrasound, and the VeinGogh Procedure.
Call us today at 212-993-6133 to schedule an appointment!